Legal translations crafted with care.
Legally sound translations for businesses and law firms.
When it comes to legal texts such as contracts, standard terms and conditions, pleadings or legal opinions, we translate your documents with hair-splitting accuracy and competence. After all, these documents have real-world legal consequences that can make or break your business or your client's business. True to our name, LINGUA LEGIS is most at home when it comes to combining linguistic proficiency with subject-matter expertise and practical professional experience to provide top-quality legal translations.
You can put your trust in us for all your legal documents, including:
Financing documents of all types
Pleadings
Court judgments
Legal opinions
Compliance reports
Remuneration reports
Service agreements for executives
Documentation for consultations negotiations
Documentation in preparation for annual general meetings
Certified translations for submission to courts or authorities (various language combinations)
Commercial register extracts (German and Foreign law)
Privacy policies and data protection policies
But that's not all: Our sophisticated document and process management allows us to deliver optimal results even for large-scale and/or time-critical translation projects.
Our legal translators are experts in their field, and always informed about the latest legal developments.
Translating legal texts requires more than just linguistic ability. It requires a precise and nuanced understanding of the law of the local jurisdiction and the legal terminology of the target language. To ensure this, we use native-speaking translators with additional training in the art of legal translation, as well as lawyer-linguists with degrees from their home jurisdiction who also have many years of translation experience.
Our staff continuously hone their professional skills. This ensures that we are always up to speed on all legal developments at home and abroad when we translate your legal documents.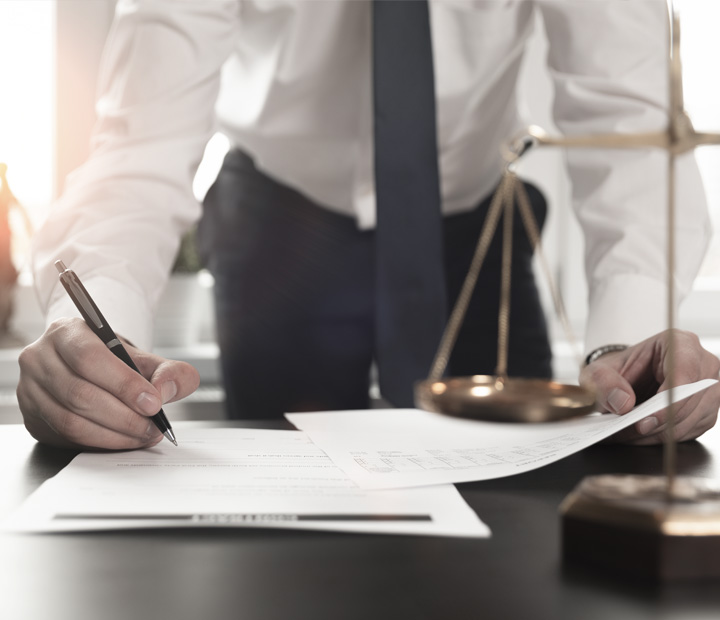 We combine our skills to provide you with expert translations in every respect.
Many documents require both legal and financial expertise in order to be properly translated. To meet your expectations of a premium quality translation, we bundle our skills in an interdisciplinary team to handle your project. We match experienced legal translators with financial translators to achieve the perfect blend of linguistic and subject-matter expertise.
We translate legal texts in a wide range of subject areas.
We translate a wide range of legal documents across a broad array of subjects for international businesses and listed companies, and for German and international law firms.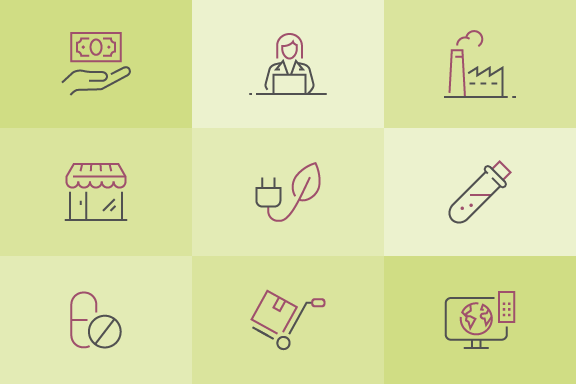 The sectors we cover include:
Financial market, financial investors
Banking and finance
Private equity
Services
Industrial production
Commerce
Insurance
Waste management
Environmental and energy technology
Renewable energies
Oil and refineries
Metal and electronics industry
Pharmaceutical and chemicals industry
Technology and telecommunications
Logistics
Media
Sports
Our translation projects involve areas such as:
Banking supervision and financial markets regulation
Asset management
Investment funds
Venture capital
Equity transactions
IPOs
Private placements
Capital increases
Financing of all types
Restructurings
Equity participations
Mergers and acquisitions
Compliance
Sustainability
Digitalisation/digital transformation
Our key areas of expertise include:
Banking, financial and capital markets law
Corporate law
Commercial law
Mediation, litigation and arbitration
Trademark, licence, copyright and competition law
Tax law
Telecommunications, media and technology
Real estate law
European and U.S. antitrust law
Commercial and contract law
Regulatory issues
Compliance and investigations
Data protection
Our daily business includes translating statutes and laws, commentaries or legal opinions, as well as pleadings before national courts, European courts and for international arbitration proceedings.
Need effective legal translations?